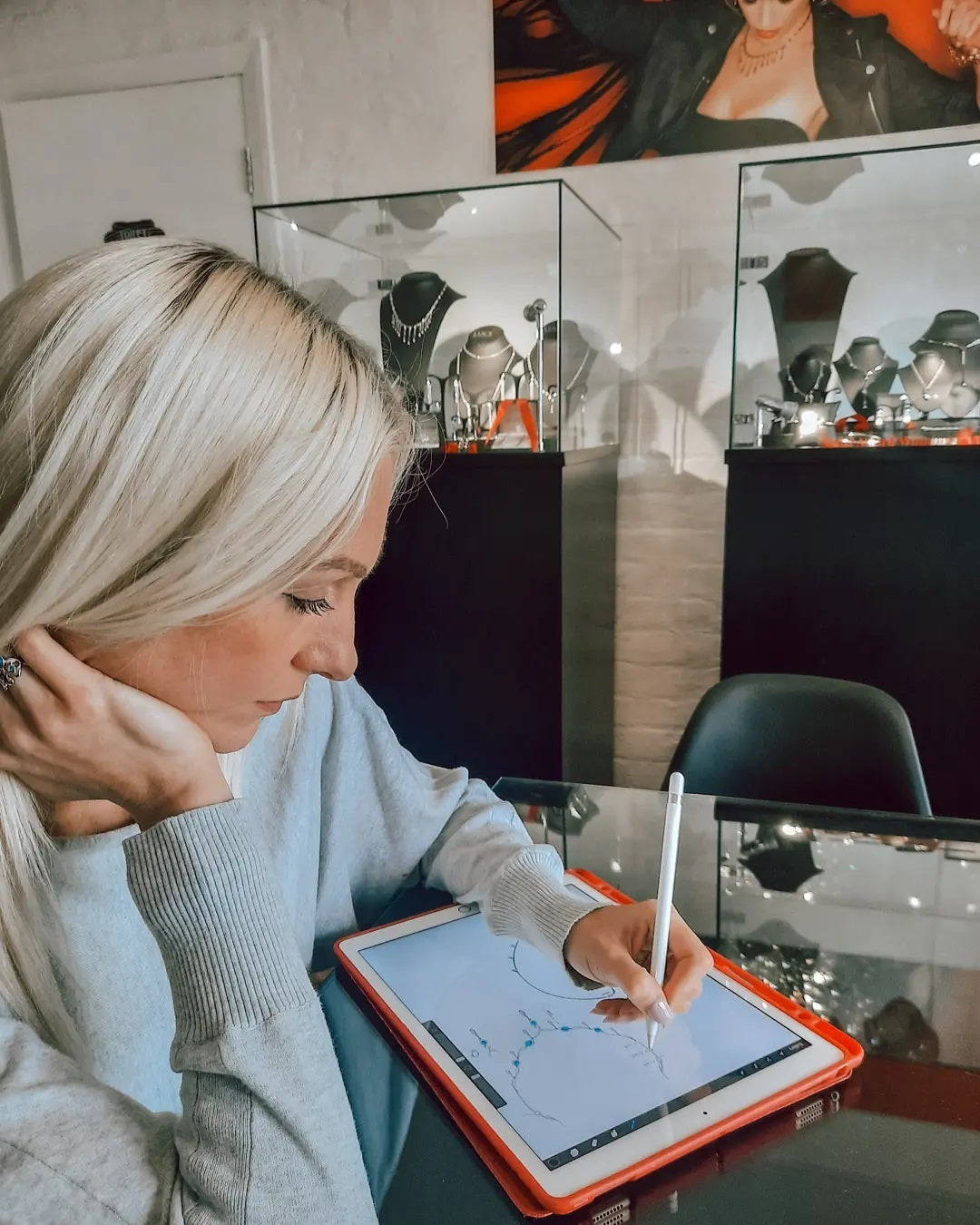 Sterling Silver Jewellery from British Designer Lucy Quartermaine
Sterling Silver Jewellery from British Designer Lucy Quartermaine
In 2007 a young woman named Lucy Quartermaine brought her dream to life and created her designer brand from scratch. She recalls being in awe of her Grandmother's skill of creating jewellery from a young age and developed her first piece of Silver jewellery at just 16 years of age. After discovering her passion for jewellery as a child, she gained a BA Hons at Sheffield Hallam University in 2003 after completing an intense 3-year course of 'Jewellery and Metalwork Design'.
Lucy Quartermaine is now an award-winning English contemporary Jewellery designer and silversmith. Her designs can be seen on numerous A listed British and American Celebrities and in many top glossy magazines such a Red, Vogue, Look, Cosmopolitan and many more. Have a look at our press page.
Based in Chester where she grew up with her family, Lucy now works from her office and boutique in the heart of the city. It has always been a goal of hers to open a creative hub for herself and other like-minded companies, this dream became a reality in 2019 after moving to The Old Coach House with five other creative businesses. She also offers exclusive bespoke design appointments from her boutique.
"Life is too short to be wearing boring Jewellery"
In 2019 Lucy won UK Designer of the Year with Professional Jeweller magazine and
International Jeweller of the Year with the Leading Lights Awards.
Additionally, in 2017 Lucy Quartermaine won the prestigious award of 'Jewellery Designer of the Year' at the UK's Jewellery awards. In accordance to this she was also named 'Trendsetter' in the Professional Jeweller Hot 100 2013, as well as being nominated a finalist for the prestigious 'Designer of the Year' at the 2013 and 2014 UK Jewellery Awards and the British Jewellery Association Awards. Lucy's designer collections have also won Collection of the Year with Professional Jeweller magazine in 2017, 2018 and 2019.
Inspired by organic shapes and capturing fluid elements in motion, her stunning creations began to grow to form the collections we see today.
She creates remarkable designs and is able to fuse her design ambition alongside her knowledge and practice as an experienced silversmith.
Many years on and Lucy is constantly raising the bar to stand out and be unique, as her bold creations continue to be at the forefront of British Jewellery design and have led to her being instantly recognisable and truly one of a kind within the jewellery industry and followers of her stunning brand.
She lives life and runs her brand by the motto, 'Life is too short to wear boring Jewellery'. This quote has been loved and followed by many. Lucy Quartermaine's Designs are available from over 100 of the UK's finest jewellers and galleries, as well as Online. Including stunning independent boutiques and a British multinational jewellery store chain.
For further details about Lucy's designs view all the collections here.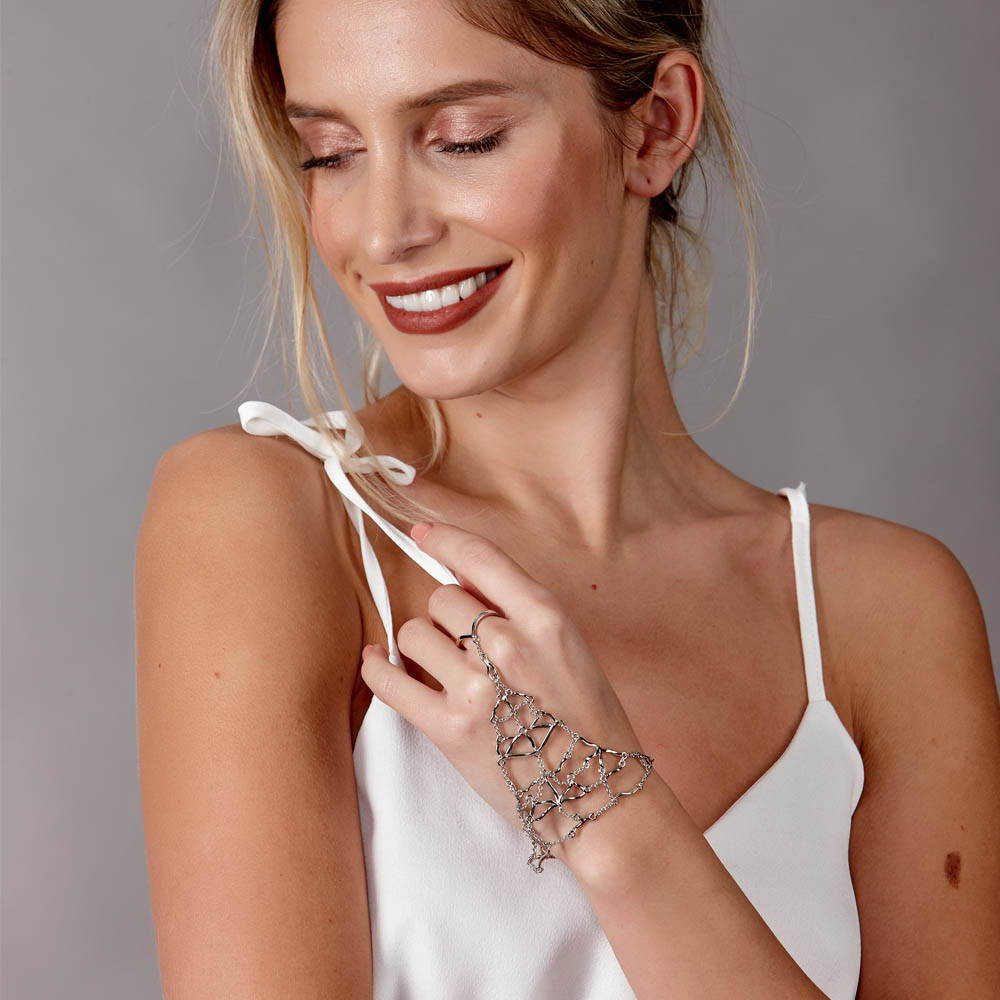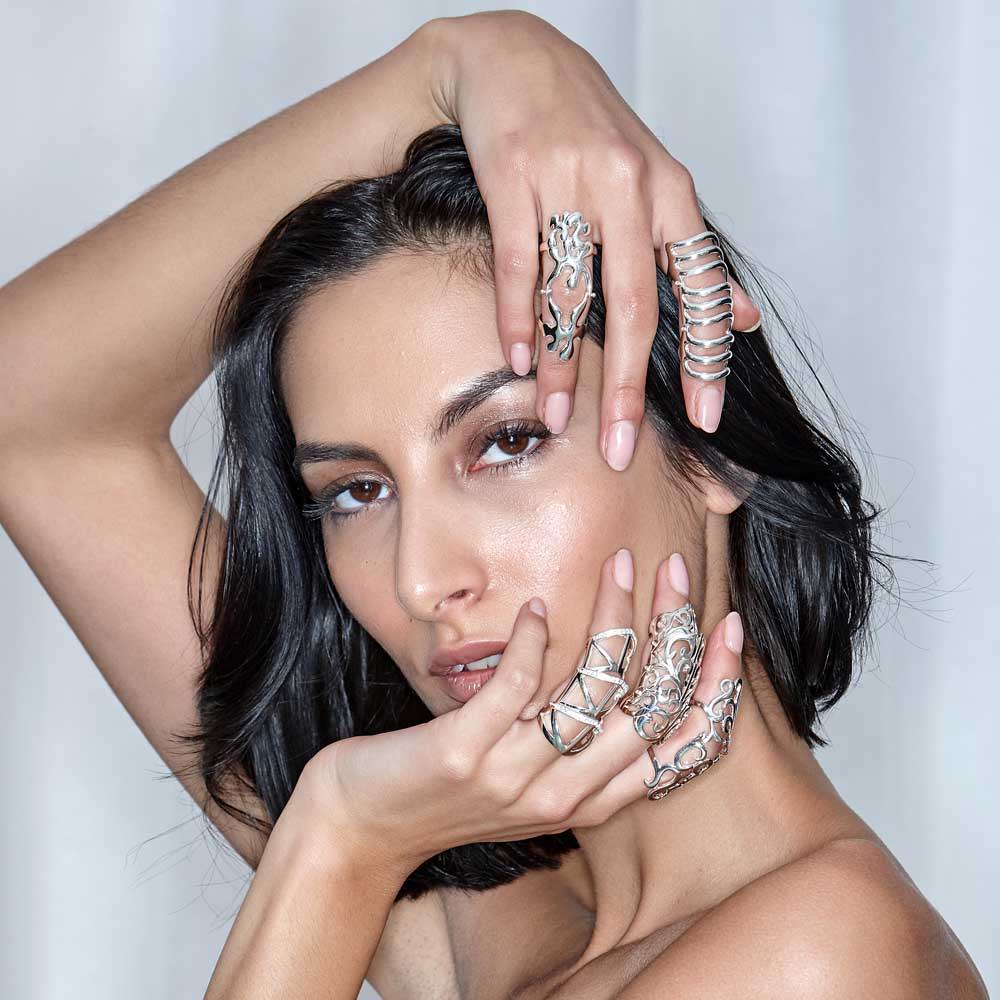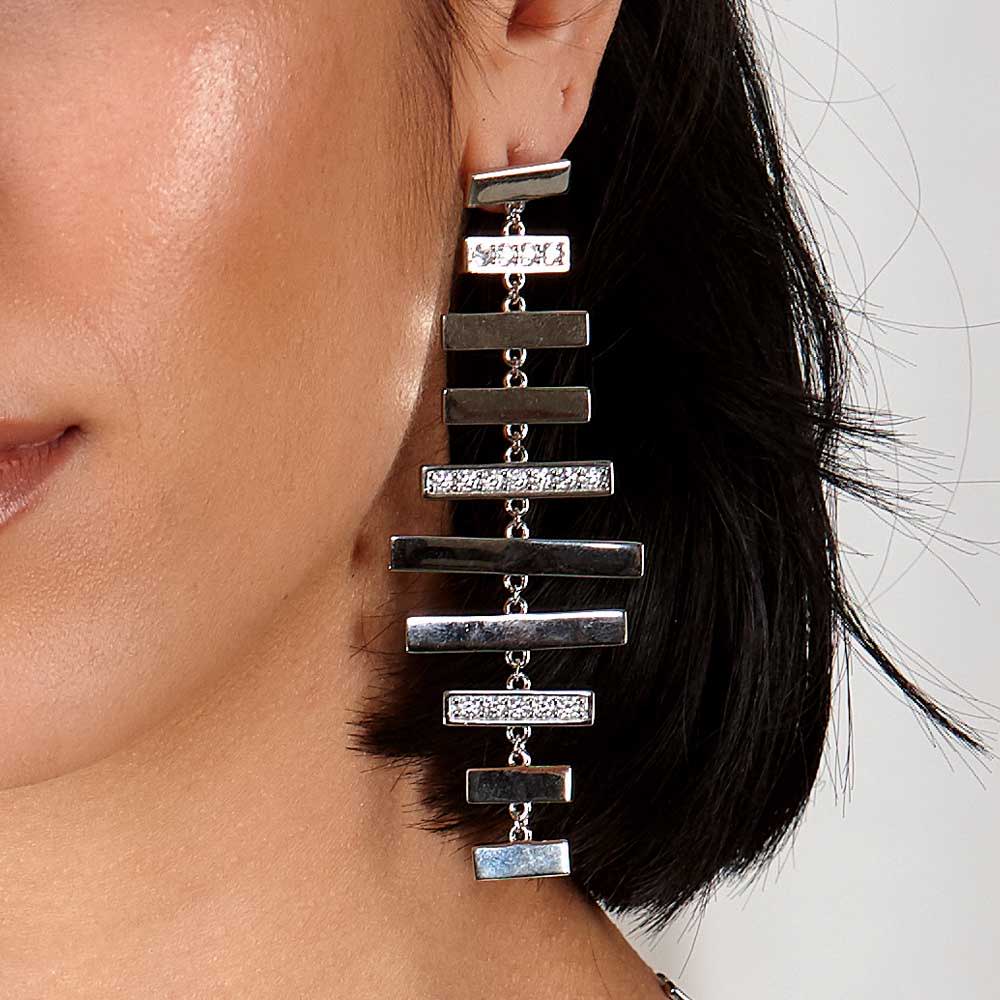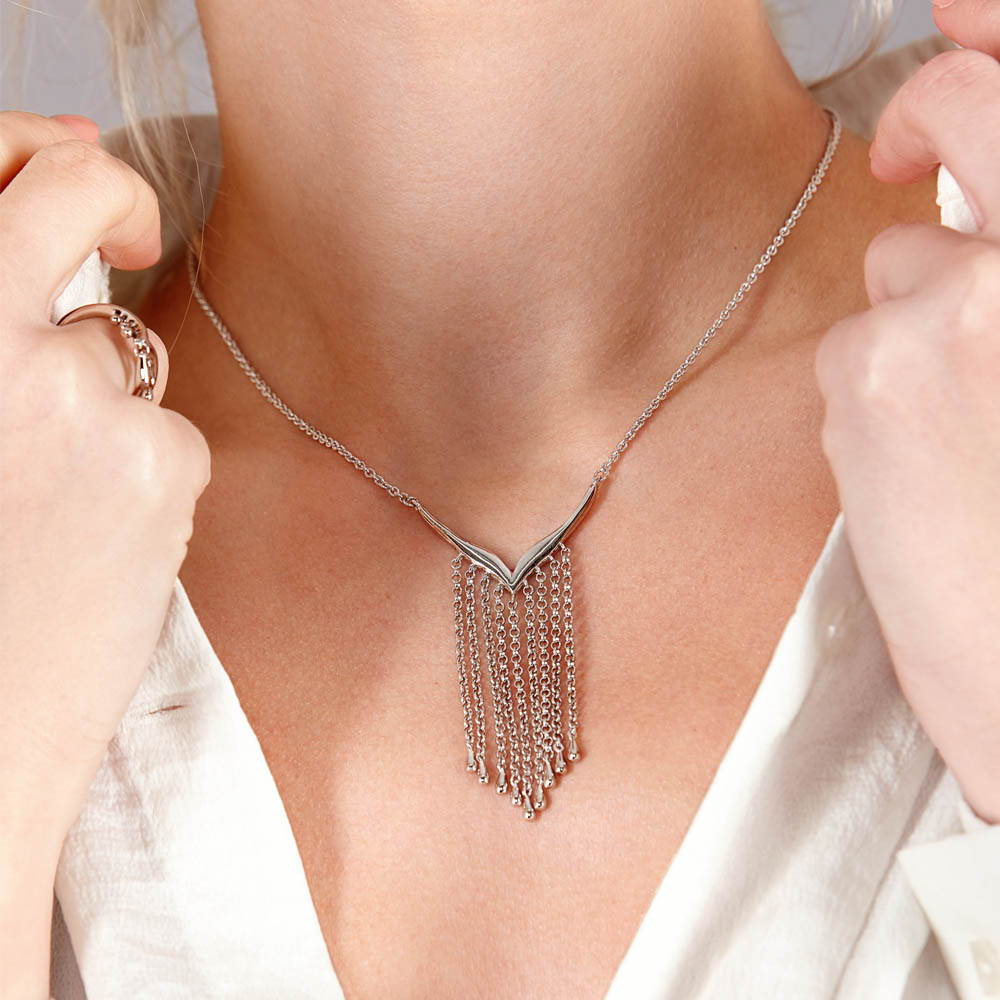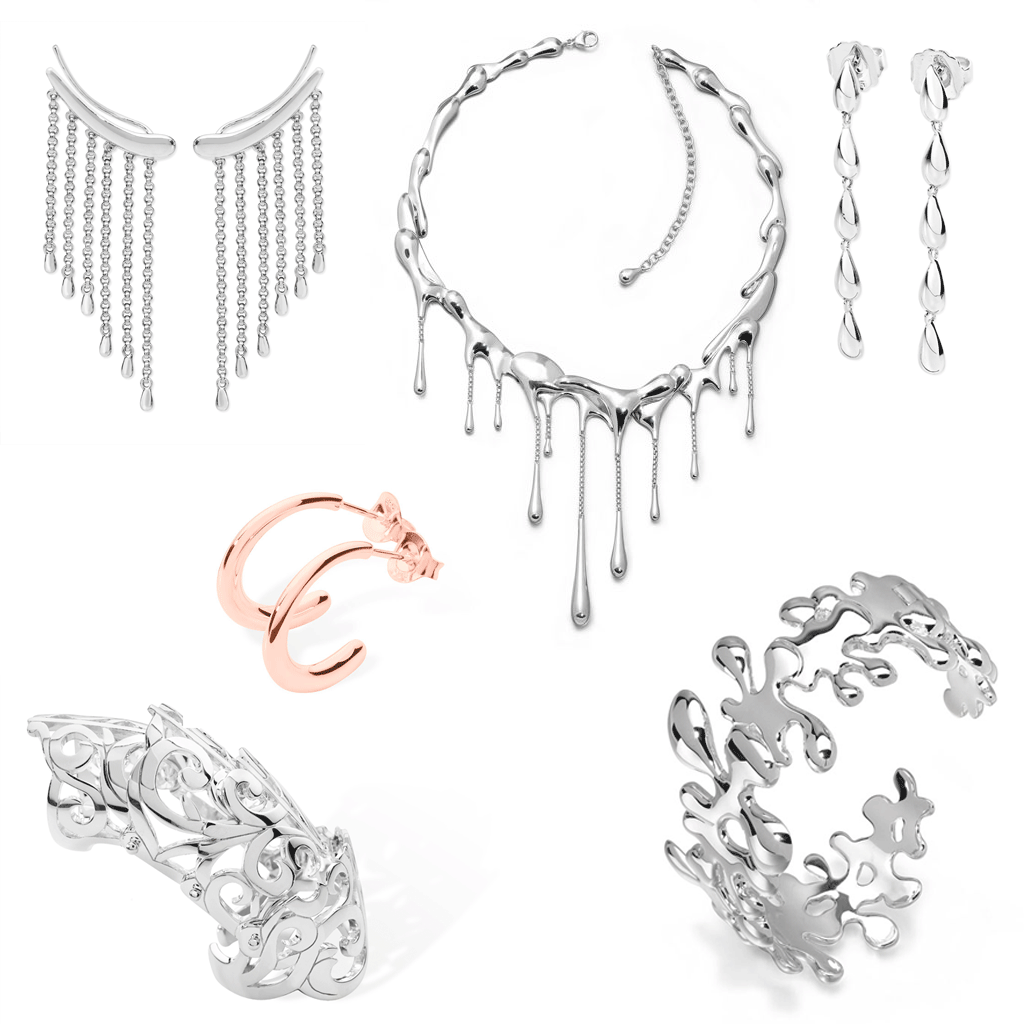 Lucy Quartermaine is known for her innovative, playful, yet timelessly beautiful pieces in highly-polished Sterling Silver.
Water splashes. rainy days and floral views are just some of Mother Natures's work that inspires Lucy's designs. The ability to fuse her ambition as a Jewellery designer alongside her knowledge and practice of an experienced silversmith allows her to create amazing pieces for the modern-day woman.
Wear a piece of Lucy Quartermaine Jewellery and 'Be unique'
Each statement piece is carefully hand-crafted in Sterling Silver or Rose Gold Vermeil and highly polished to reflect the individuality and personality of the wearer. With our collections, you are sure to turn hears and attract deserved admiration as your inner confidence shines through.
A piece of Lucy Quartermaine Jewellery is as Unique and Fabulous as you are. Why blend in when you can stand out?
Be you, be unique.